Hydroponic Farm Management Consulting
What is Hydroponic Consultancy ?
Hydroponics or Soilless farming is considered as a fast gaining drive as an alternative farming technique to bypass all problems and shortcomings of soil growing. In the Hydroponic consultancy, we teach you how to grow crops at the terrace, using the right residue quality. 
Radongrow experts will make you understand every other essential detail needed for hydroponic farming. 
Temperature Control
Whether it's related to temperature, control, design, lighting, electricity, water supply, nutrients mixer, or anything, our experts will be there to guide you.
Installation Process
Installation of the process and simple automated systems are things that are essential for hydroponics farming. 
Advantage of Radongrow Hydroponic Consultancy
If you plan to start a business in hydroponic farming, then our consultancy is the best thing that can happen to you. It will guide you on how to set up your business and how to make a profit from it, plus it will also tell you how you can ask more and more people to join the same thing. 
For more information, check our franchise options.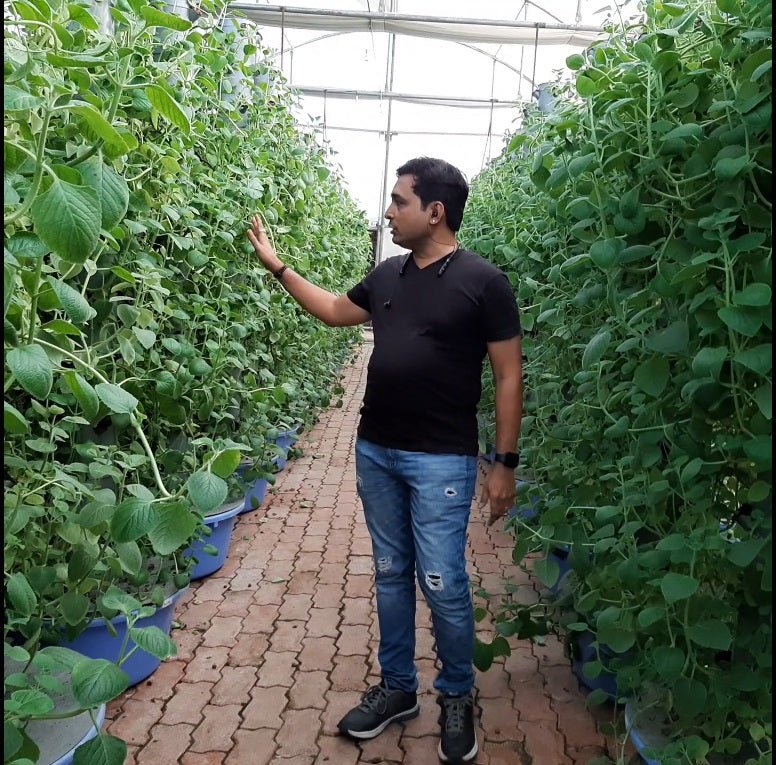 FAQ's Hydroponic Consultancy
At Radongrow, we offer comprehensive hydroponic consultancy services to help our customers achieve their farming goals. Our experienced team of consultants can work with you to develop a customized plan that fits your specific needs and budget.
Our hydroponic consultancy services cover a wide range of areas, including:
Equipment selection and installation
Crop selection and planning
Nutrient management and optimization
Climate control and monitoring
Pest and disease management
Harvesting and post-harvesting management
Sales and marketing strategy development and implementation
Financial planning and analysis
Hydroponic training and education
We also offer ongoing support to help you implement and maintain your hydroponic project. With our expertise and guidance, you can be sure that your hydroponic project will be a success.
Contact us today to learn more about our hydroponic consultancy services and how we can help you achieve your farming goals with Radongrow
Why take Radongrow Hydroponic consultancy?
Radongrow has developed a plethora of audio-visual tutorials and training modules to give the best knowledge of state-of-art farming methods, that is, Hydroponic Farming. Our team of experts will explain every process step-by-step that will help you in setting up your own Hydroponic farming business.
This revolutionary Hydroponic farming method uses no soil, less water and reduces dependence on pesticides, unsafe chemical fertilizers, and other potentially toxic materials.
Moreover, you can opt for the Hydroponic franchise option.
Hydroponic Farm Management Consulting